Cheryl Ann Chastine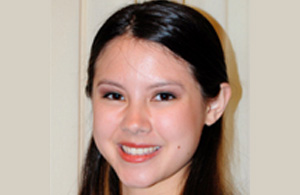 Abortion Mill
Medical School
University of Kentucky College of Medicine, Lexington, KY, May 16, 2009
Phone Number
Address
1428 N Farwell Ave
Milwaukee, WI 53202
Other info
State of WI, license verification - Cheryl A. Chastine, MD (search by name) Former abortionist at: South Wind Women's Center (Wichita, KS) Ambulance Transports Patient From Wichita Abortion Clinic in Former Tiller Building Kansas Abortionist Admits Struggles with Depressive Disorder Vulgar abortion doctor: And they wonder why they get no respect - By Jill Stanek Identity of New Wichita Abortionist, Cheryl Chastine, Uncovered What It's Like to Be an Abortion Provider in the Midwest
Surgery: Yes
Medication: Yes
Photos
Video
Audio
Documents
Licenses


chastine oklahoma apps
Note: These apps indicate that Chastine was denied hospital privileges in Wichita, Kansas.
Criminal History

License Restrictions
Misc Documents

Palmer PROTOCOL Gates 2013
Abortionist Allen Palmer was initially listed as supervising physician for Physician's Assistant Ann Gates, at Women's Health Clinic, aka South Wind Women's Center abortion clinic in Wichita, KS, however, this document shows his name hastily scratched out and Cheryl Chastine's name written in.

Wichita Medical Prof Assoc 5245_Redacted
Documents from an open records request show Chastine plans to operate out of the same building as a planned abortion clinic in Wichita using a secret business name.