Abolghassem M Gohari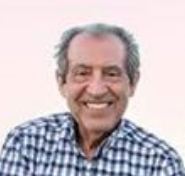 Abortion Mill
Metropolitan Family Planning Clinic - College Park
Metropolitan Family Planning Clinic - Suitland

Medical School
Faculty of Medicine University of Teheran
Phone Number
301-474-5300
Address
5915 Greenbelt Rd.
College Park, MD 20740
Other info
Abortion mill website listing types of abortions
Reprimand; Fine of $10,000 payable within one year; Probation for a minimum of 1 year with terms and conditions. The Board found that the physician engaged in unprofessional conduct in the practice of medicine, practiced medicine with an unauthorized person or aids an unauthorized person in the practice of medicine and delegated acts to an assistant beyond the scope of delegation.
Previously at Uptown Women's Clinic, with Alan J. Ross, 9061 Shady Grove Ct, Gaithersburg.
Surgery: Yes
Medication: Yes
Photos
Documents
Licenses
Disciplinary History
Malpractice History
License Restrictions
Misc Documents