Abraham "Alberto" Hodari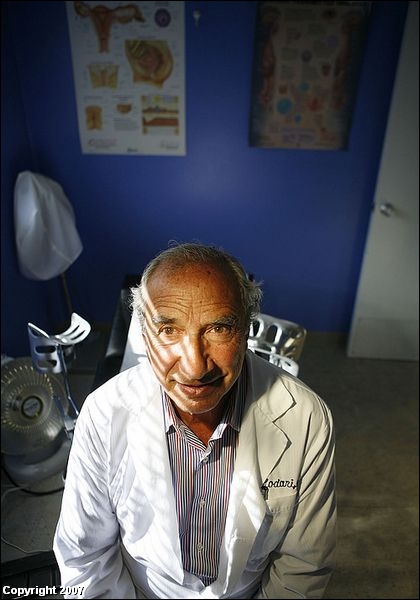 Medical School
Universidad De Buenos Aires, Facultad De Ciencias Medicas, Argentina
Phone Number
Address
28505 Southfield Rd.
Southfield, MI 48076
Other info
Former abortionist at: Womancare of Southfield Former abortionist at: Womancare, Inc. Former NAF abortionist has his abortion closed by state for not being licensed Woman's Lawsuit: She Yelled Stop, Practitioner Continued With Forced Abortion Forced Abortion, Rape Victim Comes Forward After Abortionist Given Probation Abortionist Hodari Reaffirms That He Lies In News Exposé Close This Clinic: Abortionist's Trash Reveals Criminal Violations Information about a total of 4 abortion-related patient deaths and numerous law suits against Hodari can be found at VoicesforWomen.org. State of Michigan, license verification (lapsed license) - Abraham Alberto Hodari Named as defendant in over 50 lawsuits
Surgery: No
Medication: No
Photos
Video
Documents
Malpractice History

Feetham v.RoumellHodariWomanCare
Bloody botched abortion: left baby's head inside women, hemorrhagic shock, uterus was so lacerated that it left patient unable to have children. 2010 case based on 2008 incident.
License Restrictions
Documented Death or Injury


Misc Documents