Pablo Antonio Pons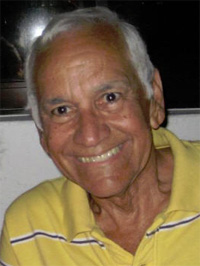 Abortion Mill
East Columbus Women's Center - Planned Parenthood Central Ohio

Medical School
Dept of Med, Fac of Health Sciences, Autonomous Unive
Phone Number
614-222-3531
Address
3255 E. Main St.
Columbus, OH 43213
Other info
Deceased Nov. 17th, 2016.
Pons does no surgical abortions at Planned Parenthood.  He does perform 24-hour abortion consent and emergency contraception.
Surgery: No
Medication: No
Photos
Documents
Disciplinary History

Board Action
Discipline for improper sexual relationship with a married patient who he impregnated then dumped. Nevertheless, he continued treating her and even delivered the baby.

Supreme Court Summary
Pons lost his appeal of Ohio's efforts to discipline him for taking sexual advantage of a patient with whom he fathered a child.