Robert B. Rho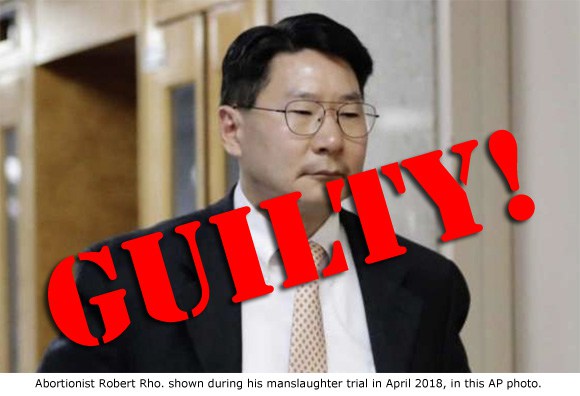 Abortion Mill
Medical School
SUNY Downstate Medical Center
Phone Number
718-888-0018
Address
3701 Main St. # 500
Flushing, NY 11354
Other info
State of NY, license verification -- Robert B. Rho, MD (search by name) Read NYT 10/11/2016 article concerning Rho's arrest. New York Abortionist Charged with Manslaughter in Late-term Abortion Death, 10/12/2016 Queens gynecologist arrested for manslaughter three months after woman bled to death after abortion - NY Daily News, 10-11-2016 NYC abortion doctor accused of manslaughter after patient dies -- CBS News, 10-11-2016 Guilty!  Abortionist takes surprise plea deal that includes jail time in death of abortion patient -- May 4, 2018 Robert Rho has closed this facility, supposedly in July 2016, after the death of Jaime Lee Morales from a seriously botched second trimester abortion. Rho has been charged with one count of 3rd Degree Manslaughter in her death and has promised not to practice medicine.
Surgery: Yes
Medication: Yes
Photos
Documents
Disciplinary History

NY Medical Board Surrender Order
Nov. 4, 2016: Order noting pending accusation against Rho and his license surrender in New York after the death of abortion patient Jaime Morales.
Malpractice History

In NYC rare abortion death leads to rarer prosecution USNWR 10122016
This US News and World Report article contains information about Robert Rho and the death of his patient Jaime Lee Morales, a malpractice suit against him, a sexual harassment suit against him, and the 1995 murder conviction of another abortionist who killed a woman with a botched abortion.
Criminal History


License Restrictions

Documented Death or Injury
Misc Documents