Harley Myron Blank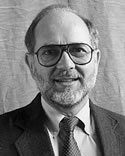 Abortion Mill
Founder's Women's Health Center

Medical School
Ohio State University College of Medicine, Jun 1964
Phone Number
614-251-1800
Address
1243 E. Broad St.
Columbus, OH 43205
Other info
Surgery: Yes
Medication: Yes
Photos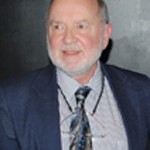 Documents
Licenses


Malpractice History

2013 Hinton v. Downtown Gynecologists & Harley Blank -- Complaint
Botched abortion patient Lacresha Hinton sues Downtown Gynecology (aka Founder's Women's Health Center) and abortionist Harley Blank. Blank performed a "fake" abortion on Ms. Hinton when she was actually pregnant with an ectopic pregnancy. The patient suffered a ruptured ectopic pregnancy, and required emergency surgery to remove both fallopian tubes and parts of her ovaries. She was left permanently sterile as a result of the "fake" botched abortion. See pages 2-4.


blank_redacted_lawsuit
Dec. 2013 suit alleges that Blank failed to diagnose ectopic pregnancy and did an abortion on her anyway. She suffered a ruptured uterus and can not bear another child.
Criminal History

Misc Documents