Reginald Sharpe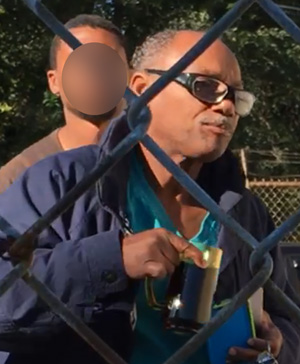 Abortion Mill
East GYN Women's Center
Summit Medical Center (Detroit)
Womancare Inc.

Medical School
Michigan State University College of Osteopathic Medicine
Phone Number
313-272-8450
Address
15801 W McNichols Rd
Detroit, MI 48235
Other info
Former abortionist at: Women's Center - Warren Former abortionist at: Women's Center - West Bloomfield Former abortionist at: Womancare of Southfield Video: Abortionist Desperate on 911 Call after He Tore a Hole in Abortion Patient Abortionist Who Killed Patient Sends Another to the Hospital in Detroit Abortionist Uses Bankruptcy to Evade Abortion Malpractice Lawsuits Abortionist Files Bankruptcy, Closes Clinic Clinic Closes After Doing Abortions for 30 Years Abortionist who killed a patient finds a new employer in Detroit
Surgery: Yes
Medication: Yes
Photos
Video
Documents
Licenses
Disciplinary History

sharpe admin complaint 2005
Medical Board disciplinary complaint related to nightmare abortion alleges Sharpe's incompetence, gross negligence, and failure to maintain high moral turpitude.

Reginald Sharpe - Consent Order - Jun 9, 2005
The State of Michigan issues a 120-day suspension of Dr. Reginald Sharpe's medical license, places Dr. Sharpe under a 1-year probationary period, and fines him $5,000 for multiple violations of the Public Health Code.


Reginald Sharpe - Administrative Complaint - Mar 30, 2005
The MI Dept of Community Health files an administrative complaint against Dr. Reginald Sharpe for negligence, incompetence, and lack of good moral character, after Dr. Sharpe botched a 27-week abortion, left the facility for 3 hours while the woman bled and screamed in pain, and demanded that EMS personnel not take the victim to the hospital.


Malpractice History


carr alexander complaint 2015
Malpractice suit filed Aug. 31, 2015 against abortionists Byrd-Carr, Sharpe, Pickens, and Summit Botched abortion with uterine perforation, bowel perforation, bladder injury requiring resection, etc. Patient experienced pain and altered lifestyle due to injuries.
Documented Death or Injury

Misc Documents

Michigan - Abortion Clinic Abuses - Mar 2012
Document includes cases of Medical Board Disciplinary action against Reginald Sharpe for negligence, violation of Public Health Code, incompetence, and lack of good moral character.