David Keith Turok

Abortion Mill
Metro Health Center (Planned Parenthood)
Utah Women's Clinic

Medical School
Tufts University School of Medicine
Phone Number
801-531-9192
Address
515 S. 400 E.
Salt Lake City, UT 84111
Other info
Vitals.com, office locations - David Turok, MD Medicines360, family planning director bio - David Turok, MD University of Utah Healthcare, faculty profile - David Turok University of Utah, faculty activity report- David Turok Fellowship in Family Planning Info - includes University of Utah Assn. of Reproductive Health Professionals, directory - David Turok, Director of Family Planning Fellowship Family Planning Fellowship Sites Abortion Access and Training Expands in Utah Presenter Bio: David Turok is director of abortion and vasectomy services at Planned Parenthood Assn. of Utah Ryan Residency Abortion Training program info and locations Fellowship in Family Planning Locations - see University of Utah State of UT, medical license verification - David Keith Turok State of UT, controlled substance license - David Keith Turok "Second trimester termination of pregnancy: a review by site and procedure type" - David Turok, MD, lead author -- Study finds "major complications" in 11% of 2nd-trimester D&E abortions at a university hospital
Surgery: Yes
Medication: Yes
Photos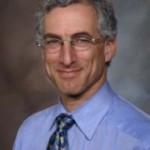 Documents
Misc Documents

Turok, David - Presenter Bio Sheet Aug-Sept 2013
California Family Health Council, Aug-Sept 2013 conference. See page 2. "David Turok, MD, MPH, is an Associate Professor at the University of Utah where he directs the Family Planning Fellowship. He also runs their Family Planning Research Group which focuses on expanding delivery of highly effective methods of contraception. He is the director of abortion and vasectomy services at Planned Parenthood Association of Utah and an Associate Editor for the journal Contraception."