Thomas H. Tvedten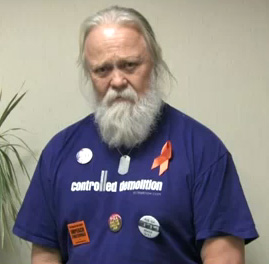 Abortion Mill
Little Rock Family Planning Services

Phone Number
501-225-3836
Address
4 Office Park Dr.
Little Rock, AR 72211
Other info
Tvedten's blog concerning 911 conspiracies ABORTION PHYSICIAN NAMED IN JACKSON WOMAN'S SUIT - article synopsis, Mississippi Sun-Herald, June 22, 1995 AR State Medical Board - Thomas Harold Tvedten, M.D., medical license info Thomas Tvedten featured member of 9/11 conspiracy group - "Medical Professionals for 9/11 truth" Arkansas Abortion-Limit Challenge Speeds National Fight Judge temporarily delays 12-week abortion law in Arkansas Little Rock Family Planning Services v. Jegley - Sept. 24, 1999 -- Tvedten joins lawsuit over partial-birth abortion ban
Surgery: Yes
Medication: Yes
Photos

Video
Documents
Licenses



Disciplinary History

Master_DetailedVerif
Board minutes noting Tvedten's discipline for improperly administering drugs to patients on demand.
Malpractice History

Tvedten, Thomas - Brief in Support of Motion for Summary Judgement - 7-22-2009
Brief filed by Thomas Tvedten - Circuit Court of Pulaski County, Arkansas, July 22, 2009: Tvedten had performed a botched abortion and perforated the patient's uterus. The patient subsequently required an emergency hysterectomy, and sued Tvedten for medical malpractice. In this brief, Tvedten argues against the plaintiff's position, seeking to prove he was not medically negligent.
Misc Documents