Ronald N. Yeomans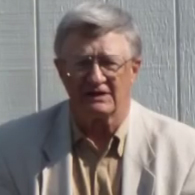 Abortion Mill
Planned Parenthood Comprehensive Hlth.
Wichita Health Center - Planned Parenthood

Medical School
University of Kansas Medical Center
Phone Number
913-345-1400
Address
4401 W. 109th St.
Overland Park, KS 66211
Other info
Former abortionist at: Indianapolis Women's Center Former abortionist at: Aid for Women Returned to work with Planned Parenthood of Kansas and Mid-Missouri (left retirement)  Retired; closed clinic Report: Leaked Documents Show Private Medical Records Illegally Dumped By Kansas Abortion Clinic Kansas Attorney General Asked to Reopen Kline's Investigation Into Non-reporting of Child Sex Abuse by Abortion Clinic After Document Leak
Surgery: Yes
Medication: Yes
Photos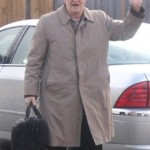 Video
Documents
Misc Documents





yeomans in hodes case complaint
June 2011 --- Yeomans sues to prevent legislation that would provide basic licensing and health/safety standards at abortion clinics in Kansas. The clinic where Yeomans works contends that they would be forced to shut down if they needed a license and some safety standards (which apply to other medical facilities to prevent emergencies and complications) and therefore should not have to be under any safety requirements. Thus, women and girls who go to Yeomans' clinic are vulnerable to unlicensed facilities with no safety standards for healthcare or treatment or equipment.