Elizabeth A. Micks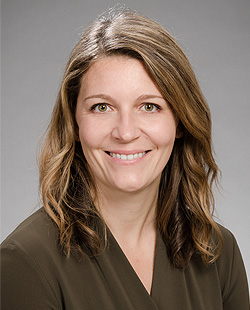 Abortion Mill
Cedar River Clinic - Renton
Family Planning Clinic at UW Medical Center - Roosevelt
Elizabeth Micks is director of the "Ryan Residency Training Program in Abortion and Family Planning" at the University of Washington. Micks also conducts abortion research experiments at the University of WA. Micks' clinical specialties include "pregnancy termination," i.e. abortion.
Medical School
Jefferson Medical College/Thomas Jefferson University, 2006
Phone Number
Address
263 Ranier Ave S. #200
Renton, WA 98057
Other info
State of WA, license verification - Elizabeth Ann Micks (search by name) Effects of Oxytocin on Bleeding Outcomes During Dilation & Evacuation -- Elizabeth Micks at the U. of Washington joins study recruiting minors for abortion bleeding experiment "University of Hawaii carrying out controversial abortion experiments on minors" -- Elizabeth Micks, MD at the University of WA also participating University of WA Family Planning Dept. - performs medical and surgical abortions UWMC Family Planning Clinic - performs surgical and medical abortions PubFacts -- Elizabeth Micks, University of Washington -- Note multiple clinical abortion studies Hydrocodone for Pain Control in First Trimester Surgical Abortion --  Sponsored by Elizabeth Micks, MD, and Planned Parenthood UW Medicine, Bio and credentials -- Elizabeth Ann Micks,  MD - Note "pregnancy termination" is one of her clinical specialties UW Medicine, Hall Health Center -- Elizabeth Ann Micks, MD University of Washington School of Medicine - Elizabeth A. Micks, MD, Assistant Professor -- Note location at Cedar River Clinic abortion clinic.  Micks' clinical focus includes family planning and pregnancy termination in medically complex patients. UW Family Planning Fellowship includes 1st and 2nd trimester abortion training -- Elizabeth Micks, MD is Director of the Ryan Residency Training Program in Abortion and Family Planning University of WA -- Ryan Residency Program in Abortion and Family Planning ClinicalConnection.com - "Effects of Oxytocin on Bleeding Outcomes During Dilation and Evacuation" - see site info for details - Elizabeth Micks is primary contact for the Seattle, WA location
Surgery: Yes
Medication: Yes
Photos
Documents
Licenses
Misc Documents