Planned Parenthood of South East and North Florida - Pembroke Pines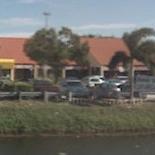 Abortionist
Christopher M. Estes
Robert Jay Pearl

Phone Number
954-989-5747
Address
263 North University Drive
Pembroke Pines, FL 33024
Other info
Administrator: Michelle Fowler

Owner: Planned Parenthood of South Florida and the Treasure Coast Inc.

Dropped surgical. Dec 2017.
Surgery: No
Photos
Documents
Licenses
Disciplinary History

Deficiency Report, Aug 2015
The State of Florida demands corrective action from Planned Parenthood, after discovering the Pembroke Pines clinic failed to observe proper fetal disposal procedures.