All Women's Center - Fort Lauderdale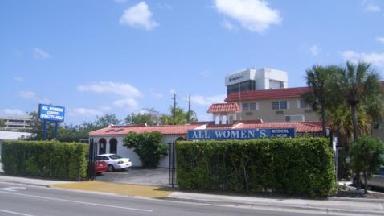 Abortionist
Phone Number
954-772-0933
Address
2100 E. Commercial Blvd
Fort Lauderdale, FL 33308
Other info
Florida Department of Professional Regulations case # 89-13676 Doc forces abortion on his wife WIFE: HUSBAND TIED ME UP, ABORTED MY BABY DOCTOR'S RAPE CHARGE DROPPED EX-WIFE REFUSES TO TAKE STAND Hypocritical ad by abortion clinic
Administrator:
THEODOR LEHRER
Owner:
ALL WOMENS CLINIC LLC
Medication: Yes
Photos
Video

Hypocritical abortion ad
Documents
Licenses

Disciplinary History

Criminal History

WIFE - HUSBAND TIED ME UP, ABORTED MY BABY
April 29, 1988, Miami Herald article about Lehrer who was arrested on allegations that after his pregnant wife refused to have sex with him, he raped her then aborted their 11-14-week old preborn baby. The case was later dismissed after the woman was unable to testify.
Documented Death or Injury
Misc Documents

Deficiency Report - Aug 2010
The report finds the clinic in violation of incident reporting requirements, after Dr. Lehrer waited a month before reporting his accidental perforation of a woman's uterus.

Deficiency Report - May 2013
Procedure rooms and equipment insufficient and not maintained, emergency protocol not in place, adequate post-procedure care and recovery and treatment not provided. Second-trimester abortions performed at a clinic licensed only for first-trimester.