All Women's Center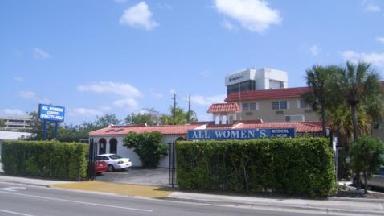 Abortionist
Phone Number
954-772-0933
Address
2100 E. Commercial Blvd
Fort Lauderdale, FL 33308
Other info
Florida Department of Professional Regulations case # 89-13676 Doc forces abortion on his wife WIFE: HUSBAND TIED ME UP, ABORTED MY BABY DOCTOR'S RAPE CHARGE DROPPED EX-WIFE REFUSES TO TAKE STAND Hypocritical ad by abortion clinic
Administrator:
THEODOR LEHRER
Owner:
ALL WOMENS CLINIC LLC
Medication: Yes
Photos
Video

Hypocritical abortion ad
Documents
Disciplinary History
Misc Documents

Deficiency Report - Aug 2010
The report finds the clinic in violation of incident reporting requirements, after Dr. Lehrer waited a month before reporting his accidental perforation of a woman's uterus.

Deficiency Report - May 2013
Procedure rooms and equipment insufficient and not maintained, emergency protocol not in place, adequate post-procedure care and recovery and treatment not provided. Second-trimester abortions performed at a clinic licensed only for first-trimester.