Women's Health Services - Brookline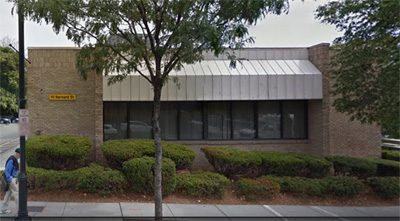 Abortionist
Alexander Melamed
Deborah Anne Bartz
Ingrid A. Balcomb
Kathryn Johnson Gray (aka Kathryn Johnson Groendyke)
Laurent C. Delli-Bovi
Nina M. Carroll
Sarah B. Miller

Phone Number
800-257-2354 or 617-277-0009
Address
111 Harvard St
Brookline, MA 02446
Other info
Former clinic abortionist: Rebecca L. Posthuma Batalden Former clinic abortionist: Andrea Hsu Roe Former clinic abortionist: Phillip G. Stubblefield Ambulance carries woman away after abortion, and abortionist experiments on brains of aborted babies.
Medication: No
Photos
Video
Documents
Licenses



Malpractice History


2000-12-11 Chen et al v. Delli-Bovi and Women's Health Services
2000 malpractice case against Delli-Bovi and Women's Health Services abortion clinic. Delli-Bovi allegedly committed an abortion on a 23-week pregnant woman without her informed consent (no translator provided). The abortion was botched and resulted in a hysterectomy to the great distress of the woman and her husband.
Documented Death or Injury

111 harvard brookline 911
August 21, 2015: CAD transcript of 911 hospital transport from WHS of 37 year old female due to medical emergency.

Misc Documents