A Preferred Woman's Health Center - (Charlotte)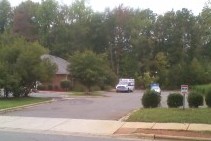 Abortionist
Ashutosh 'Ron' Virmani
Stuart Lee Schnider

Phone Number
888-562-7415 or 888-665-4126
Address
3220 Latrobe Dr.
Charlotte, NC 28211
Other info
Charlotte Abortion Clinic Allowed to Reopen Health Department Closes Charlotte Abortion Clinic Posing Danger to the Public Charlotte Abortion Clinic Cited for Filthy Conditions, Other Violations Ambulance Seen at Charlotte Abortion Clinic North Carolina Officials Vow to Closely Monitor Charlotte Abortion Clinic Dec. 10, 2009: Alive or Dead? Video Shows Ambulance At North Carolina Abortion Clinic Calla Hales aka "Callie McDonald" is the clinic administrator. Local phone: 704-665-4120
Medication: Yes
Photos
Video
Documents
Disciplinary History

A Preferred Womans Health - Summary Suspension - May 10, 2013
The NC Dept of Health and Human Services suspends the certificate to operate of A Preferred Woman's Health Center, and orders their immediate closure, after finding that the clinic presented an imminent danger to the health, safety and welfare of the clients, requiring emergency action.


A Preferred Woman's Health - Deficiency Report - Dec 26, 2012
Notice of citations based on complaint filed by a local pro-life activist after witnessing a medical emergency. Citations in 4 categories include: failure to hire trained and competent personnel, failure to dispose of expired medications, failure to maintain properly sterilized instruments, failure to maintain clean and sanitary conditions.
Misc Documents