Fayetteville Health Center-Planned Parenthood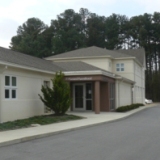 Abortionist
Phone Number
866-942-7762
Address
4551 Yadkin Rd
Fayetteville, NC 28303
Other info
No Joke: Planned Parenthood Hospitalizes Unconscious Patient on April Fool's Day, 4/10/2017
Medication: Yes
Photos
Video
Documents
Disciplinary History

Deficiency Report 6-13-2016
June 13, 2016, deficiency report cited this Planned Parenthood abortion facility for having expired drugs, emergency supplies, and surgical supplies.

Deficiency Report 6-9-2015
June 9, 2015: This facility was cited for releasing three abortion patients before the mandatory 1-hour recovery period was up. Law required observation of patient in recovery for a minimum of 1 hour after surgery.