Albuquerque Surgical Center - Planned Parenthood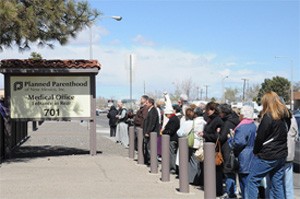 Abortionist
Jennifer K. Phillips
Nicole J. Yonke
Richard E Adams
Shauna Jamison
Susan M. Diaz

Phone Number
505-265-9511
Address
701 San Mateo Blvd. NE
Albuquerque, NM 87108
Other info
Can women trust Planned Parenthood with their healthcare? Suit: Tubal Ligation Causes Injury Former clinic abortionist: Robert P. Kaminsky, MD (retired) Former clinic abortionist: Nancy D. Bryant (retired) Former clinic abortionist: Diana W. Koster Former clinic abortionist: Elizabeth S. Buchen
Medication: Yes
Photos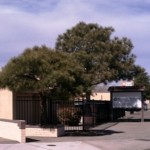 Documents
Malpractice History

Griego vs. Adams, Jamison, PP - Sep 27, 2012
Anathea Griego files a malpractice suit after sustaining severe injuries from a botched tubal ligation procedure at Planned Parenthood, including bowel perforation. The surgery was unsuccessful and seven months later, Anathea was pregnant.

Suit-Tubal Ligation Causes Injury
ABQ Journal, Dec. 15, 2012. Describes lawsuit filed by a patient against Planned Parenthood for perforating her bowel during a tubal ligation.
Misc Documents