Southwestern Women's Options (aka Abortion Acceptance of New Mexico)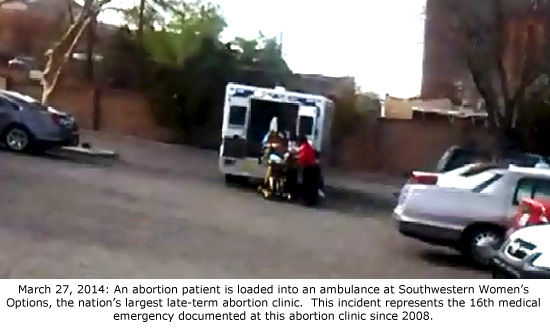 Abortionist
Carmen Landau
Curtis Wayne Boyd
Emily Rothman
Shelley Sella
Susan Robinson

Phone Number
505-242-7512?
Address
522 Lomas Blvd NE
Albuquerque, NM 87102
Other info
Funeral home sends driver to abortion clinic to pick up "fetus"
Two ambulances called to Albuquerque clinic in two months
Eight new 911 tapes show repeated medical emergencies at Albuquerque abortion clinics
Medication: Yes
Photos
Video
Documents
Misc Documents

SWO-Boyd Lab Deficiencies 2009
List of deficiencies and SWO's corrective plan for inaccurate lab results and lack of lab quality control oversight. This survey was for the SWO lab only and not for the surgical portion of the clinic where risky late-term abortions are done.



Documented Death or Injury