Lovejoy Surgicenter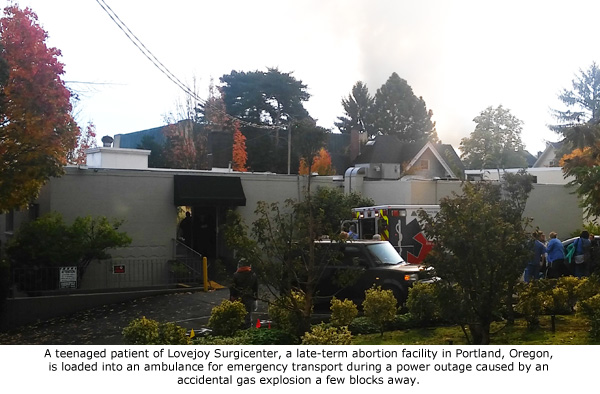 Abortionist
Alison B. Edelman
John Gilbert Buckmaster
Lisa L. Bayer
Nora J. Doty
Solange M. Wyatt

Phone Number
503-221-1870
Address
933 NW 25th St.
Portland, OR 97210
Other info
Former clinic abortionist: Richard B. Kearl Teen Rushed to Hospital After Portland Late-Term Abortion Center Loses Power, 10/24/2016 Whistleblower Sues Alleging Sexual Assault, Patient Molestations at Oregon Abortion Clinic Abortion Nurse that Molested Patients Ordered to Stop Practicing Suit Says Abortion Nurse Fondled Patients, and Drew a Bird on One as She Slept Former abortionist: Jessica Reid
Medication: Yes
Photos
Documents
Malpractice History

2011-01-27 Snyder v. Lovejoy Surgicenter & Solange Wyatt
Patient Kayla Snyder sues Lovejoy Surgicenter abortion clinic and abortionist Solange Wyatt for medical negligence, battery, and lack of informed consent. Clinic and Wyatt are both fined $627, and case is dismissed. See page 14.
License Restrictions

Evett Gradwohl - Interim Order - Nov 5, 2012
The OR State Board of Nursing orders that Evett Gradwohl be prohibited from practicing as a registered nurse in any capacity pending final decision of disciplinary action regarding Gradwohl's sexual molestation of patients.
Misc Documents

lovejoy_surgicenter_suit
Filed Oct. 23, 2012. Alleges sexual molestation of patients, sexual harassment of staff, unlicensed worker overseeing surgery, and more. Suit filed by former clinic worker.