Columbia Health Center (Middleburg Dr) - Planned Parenthood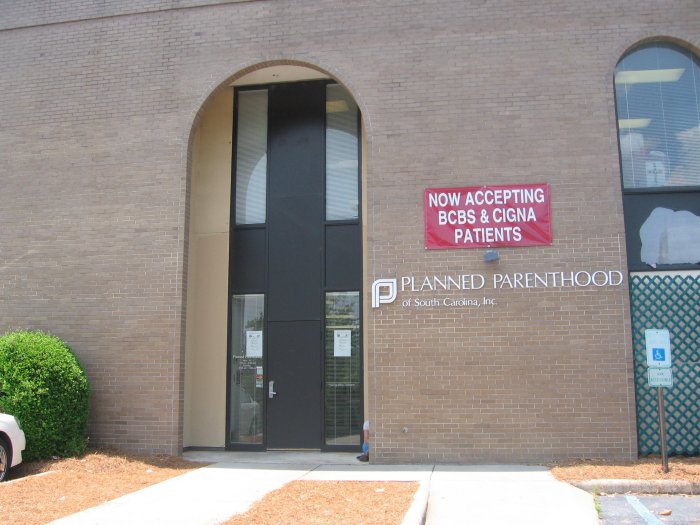 Abortionist
Harvey Neil Brown
Jack Maxwell Valpey
Melissa D. Fritsche

Phone Number
803-256-4908
Address
2712 Middleburg Dr. # 107
Columbia, SC 29204
Other info
Two SC Abortion Clinics Suspended, Sept 11, 2015 Stephanie A. Brown, RN, Administrator
Planned Parenthood Clinic Faces Fines for How It Disposed of Body Parts From Aborted Babies
Abortion clinics face new fines.
South Carolina Suspends Facility Licenses at Planned Parenthood, One Other Abortion Clinic after Serious Violations Found
Medication: Yes
Photos
Documents
Misc Documents

PP redacted 9.11.15
Inspection report from Aug. 31 - Sept. 1, 2015 clinic survey found 21 violations at the Columbia Planned Parenthood site, including the following: non-compliance with the Woman's Right to Know Act, incomplete medical and employee records, expired medications, improper infectious waste disposal practices, and failure to report abortions to DHEC Vital Statistics in a timely manner. License suspended but allowed to operated until Sept. 28, 2015. Criminal charges being considered as of 9/11/2015.