Whole Women's Health of McAllen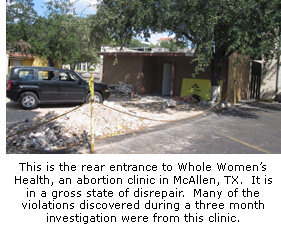 Abortionist
Dana Kusnir
Tamer Yvette Middleton
and others

Phone Number
956-686-2137
Address
802 S. Main St.
McAllen, TX 78501
Other info
Special Report: Widespread Texas Abortion Abuses Exposed (March 1, 2011) Over $83,000 in Fines Assessed in Texas for Illegal Dumping of Aborted Baby Remains (December 1, 2011) Texas Abortionists Use Abortion Pill Scare Tactics to Deflect From Their Shoddy Care (July 16, 2013) Valley abortion doctor explains procedure Doc quits Texas abortion clinic angry that state is loaded with pro-life pregnancy centers while abortion clinics dwindle 16 of 17 Texas abortion facilities miserably failed health inspections -- Operation Rescue report, 10-3-2016 Closed permanently; confirmed by phone on 1/31/2014.  Open as of 6-11-2015 for surgical and medical abortions; claimed they will stop offering abortions in 20 days due to recent law change. Phone call by BE on 6-11-2015.
Medication: Yes
Photos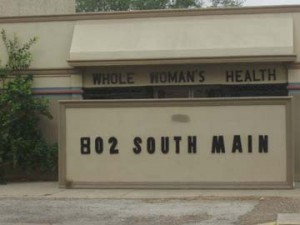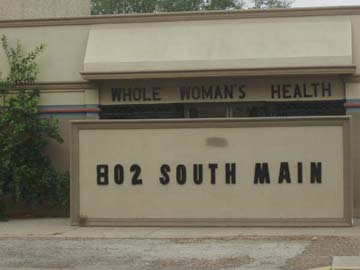 Video

Interview with abortionist and staff at Whole Women's Health Clinic in McAllen, TX.
Documents
Disciplinary History

WWH McAllen 09132016
Sept. 13, 2016: Cited deficiency. Laminate counter top bowed and pulled away from wall making a surface that could harbor bacteria and infectious matter.
Misc Documents

Whole Woman's Health McAllen Inspection Report Nov 10 2015
Inspection report shows numerous violations and deficiencies, including: failure to enforce policies, failure to provide health care in a safe and professionally acceptable environment, the biohazard freezer contains unlabeled products of conception (aborted baby remains) in plain Ziploc bags with no labels or biohazard bags, failure to have a safe and sanitary environment to protect the health and safety of patients and staff, the vinyl cover on the exam table in the sonogram room was torn and harbored bacteria, the emergency cart contained expired medications and supplies with brown discoloration and stains and opened/torn packages with damaged supplies, failure to store hazardous cleaning solutions and compounds in a secure manner and increasing risk of harm to patients, failure to store peel pouches in a position to keep them from being crushed or bent or compressed or punctured and therefore rendering enclosed instruments/supplies unsterile, contamination of peel packages, failure to ensure that patient care personnel were competent in and maintained certification in CPR in case of a medical emergency, and more.