NOVA Women's Healthcare
Other info
Troubled Virginia Abortion Clinic Puts Bleeding Botched Abortion Patient in Hospital 'Dogged Determination' Helps Close 30th Abortion Clinic in 2013 After Botched Abortions, Patient Death Former abortionists here: -Daniel J. Noonan -Jan Paul Fruiterman -Mi Yong Kim -Regine Benayoun Feuer
Medication: Yes
Photos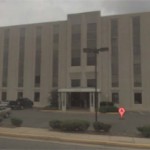 Video
Documents
Disciplinary History

NovaDeficiencyReport-09172012
Numerous deficiencies including failure to take histories or perform a physical exam prior to abortions and a general shoddy medical practices. Include info on several botched abortions.
Malpractice History

Tettah v Kim
Patient brings charges against Mi Yong Kim, NOVA Women's Health Clinic, and Dr. Joel Match for negligence, assault and battery, and negligent infliction of emotional distress.
Criminal History

Documented Death or Injury

Kim-VAOrder03081999
Clinic owner Mi Yong Kim caused botched abortion on patient resulting in hospitalization. Kim thought the pregnancy was 8 weeks gestation but the baby was in fact 26 weeks gestation.

Kim-VA-Board Charges-01112005
Patient death by owner Mi Yong Kim during an abortion. Patient suffered air embolism and suffered cardiac arrest. Kim did not attempt to resuscitate.
Misc Documents

Motion Describing NOVA as Nuisance
Motion filed by abortion clinic property owner describing Nova abortion clinic as a Nuisance. Says women come out of clinic and vomit in common areas daily. Other businesses moved from the building to get away from the abortion clinic that was damaging their businesses.

Complaint-Eaton v. NOVA
Complaint filed by property owner against NOVA seeking to terminate their lease due to the abortion business creating a nuisance. This complaint was successful Lease terminated at end of June, 2013.