Michael Angelo Basco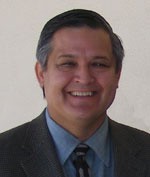 Abortion Mill
American Health Care Services (aka Assoc. in OB/GYN, aka Professional Medical Services, PC, and aka American Women's Services)
American Medical Group (formerly American Women's Services)
American Women's Services - Associates in OB/GYN Care

Medical School
University of California at San Diego, June 1987
Phone Number
410-889-5252
Address
3506 N. Calvert St., Ste. 110
Baltimore, MD 21218
Other info
California medical license revoked in 2016 for improper sexual conduct with patients and workers. WARNING!  Medical Licenses under SUSPENSION in MD, DC, CA, VA.  No active medical license anywhere. DC - MD039630 State of TX, license verification (expired) - Michael Angelo Basco (search by name) -- Also see links to disciplinary records. Patient Death Prompts 3rd License Suspension - 06/05/2013 Four Maryland abortion clinics shut down and three doctors suspended for 'lax procedures' after patient dies in care of untrained worker HealthGrades.com -- Michael Basco, MD - profile Basco also formerly worked at American Women's Services in Frederick, MD
Surgery: Yes
Medication: Yes
Photos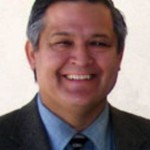 Documents
Disciplinary History


Revocation Order 2016
Basco's California medical license was revoked in 2016 for improper sexual conduct with patients and female workers.

Suspension Order 12/30/2015
Basco again placed on 6 months suspension, this time for putting ice down a female employee's pants, sexual misconduct with patients including touching breasts, and inappropriate sexual comments.

Board Disciplinary Charges 072013
Charges filed by the MDBP against Basco related to unprofessional conduct and aiding and abetting in the unlicensed practice of medicine. Charges related to a medication abortion started by an unlicensed worker on a 22 week pregnant woman carrying twins. Basco refused to complete the abortion and set the patient adrift without a plan of action after the abortion was started.

Michael Basco - MD License Suspension - May 29, 2013
Maryland issues the emergency suspension of Dr. Basco's medical license, after Basco allowed an unlicensed worker to conduct an ultrasound and administer Cytotec in his absence. Dr. Basco refused to continue with the procedure and essentially turned the patient adrift in the process of an abortion.



Michael Basco - TX Reprimand - Aug 15, 2003
The Texas Medical Board issued Dr. Basco a public reprimand on August 15, 2003, after he failed to provide information about a malpractice suit against him on an application for hospital privileges.



License Restrictions
Misc Documents