Herbert C. Hodes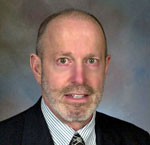 Medical School
University of Kansas Medical Center
Phone Number
913-491-6878
Address
4840 College Blvd.
Overland Park, KS 66211
Other info
Former abortionist at: Center for Women's Health - Overland Park Horrific Injuries Prompt Woman to Sue Kansas Abortionist for Botched Hysterectomy Operation Rescue, Abortionists Face Off Over New Law Unlicensed, Unregulated, Uninspected – and Very Dangerous Women Dying In Secret? KS Attorney General Asked to Investigate 5 Abortion Deaths in 5 Years Abortionist's Conflicting Statements Deepen Kansas Abortion Death Mystery Undercover Tapes Reveal Illegal Concealment Of Child Rape At Kansas Abortion Mills
Surgery: Yes
Medication: Yes
Photos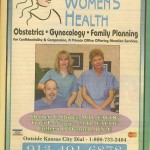 Documents
Licenses

Malpractice History

Boyd v. Hodes 14CV05772
2014 suit against Hodes, Nauser, and their abortion business for a horribly botched hysterectomy. Ureter sliced, abdomen filled up with urine causing infection. Failed to refer for emergency treatment.
Misc Documents

D&E with local
Consent form for second trimester (or greater) abortion using the D&E dismemberment abortion process with local anesthesia.


Declaration of Traci Nauser-Case 11-C-1298
Declaration dated February 20, 2015, of Hodes' daughter, Traci Nauser, who is an abortionist that shares a practice with him. Details their abortion practice and radical ideology.