AbortionDocs.org is a project of
Operation Rescue
This site is a clearing house for information gathered by activists from all over the nation. The searchable data base, for the first time, places documents such as health code violations, abortion injuries, malpractice claims, disciplinary action, and criminal conduct at the fingertips of the public.
There is very little in the way of commentary concerning the documents on this site. We think that the records speak for themselves.
Abortion providers wish this list did not exist simply because they do not want the public to know the truth about their checkered histories or unsafe clinics. They misrepresent the true nature of this site in order to shift the focus away from their own abusive records. We wish only that the truth be told. (See Disclaimer)
The purpose of AbortionDocs.org is to provide the public with comprehensive, up-to-date information about the abortion cartel and its abuses so that the whole truth about the horrific nature of their grisly business can be exposed and stopped through peaceful, legal means.
In 1991, there were 2,176 abortion clinics in America. Since then over 70% of all surgical abortion clinics have closed for good. When abortion clinics close, states experience an often dramatic drop in their abortion numbers. The number of abortionists also continues to decline. As abortionists age and retire – or have their licenses revoked for shoddy practices – they are not being replaced at the same rate.
In addition, attitudes toward abortion have changed and continue to shift toward the pro-life position as more is learned about the humanity of the pre-born child and rampant abuses inside the abortion industry. As a result, abortion clinics cannot stay open for lack of business.
These facts prove that the abortion cartel is self-destructing due to their own misdeeds and lack of demand for their grisly services. That means very soon we may see all of America become Abortion Free!
ABORTION CLINICS IN 1991: 2176
ABORTION CLINICS TODAY: 469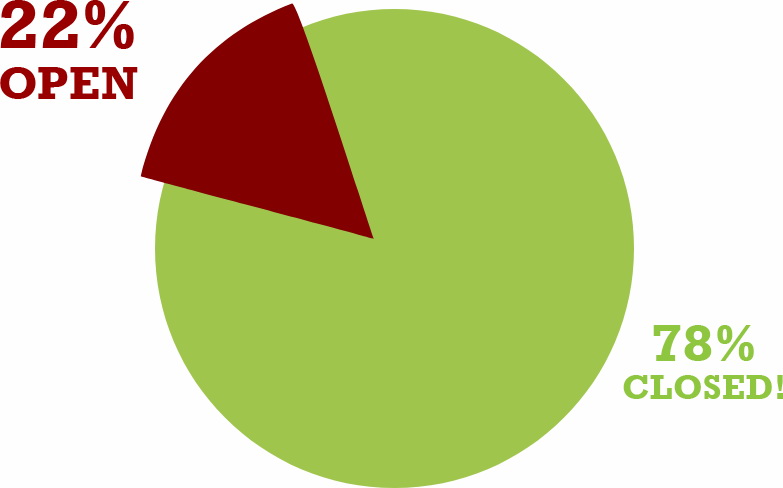 We encourage anyone with documentation, such as photos, court records, videos, affidavits, or any other documentation on such things as abortion injuries or deaths, billing fraud, criminal backgrounds, tax evasion, clinic health violations, and the like to post the evidence to AbortionDocs.org.
We are seeking those who want to become regular contributors of this data base in order to keep the site as up to date and accurate as possible. We welcome you to submit an e-mail request to become part of our AbortionDocs.org/OperationRescue.org Team.
This is a project that is meant to be used as a useful tool to educate the pro-life movement about abortion abuses in their communities, educate the public about the dangers abortion clinics pose to women, and fulfill the Biblical mandate found in Ephesians 5:11, "Have nothing to do with the unfruitful works of darkness, but rather expose them."
* * *
If you are considering an abortion or need assistance during your pregnancy, please contact OptionLine.
NOTE:
The content of this web site is the exclusive property of AbortionDocs.org and Operation Rescue/OperationRescue.org. None of the content of this website may be printed, copied, or reposted without the express written permission of AbortionDocs.org and/or Operation Rescue/OperationRescue.org.
© OPERATION RESCUE, 2023.