Eugene Health Center - Planned Parenthood (PP of Southwestern Oregon)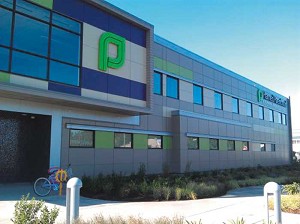 Abortionist
Phone Number
541-344-9411
Address
3579 Franklin Blvd
Eugene, OR 97403
Other info
Previously located at 1670 High St. New Planned Parenthood office opens today – Sep 4, 2012 Offering surgical abortion as of August 2013. See documents below for Planned Parenthood of Southwestern Oregon.
Medication: Yes
Photos
Video
Documents
Licenses

Misc Documents

2019-03-05 Complaint -- American Medical Assn & PP et al v. Azar, Title X dispute
Lawsuit over Title X abortion regulations. Plaintiffs include the PP Federation of America, PP of Southwestern Oregon, PP Columbia Willamette, Thomas N. Ewing, MD, and Michelle P. McGregian, CNP. Plaintiff Thomas N. Ewing, MD, is Medical Director and Vice President of Medical Services for PP of Southwestern Oregon. Ewing provides abortion counseling and referral at PP. See pages 11-12.