Planned Parenthood of Metropolitan Washington, DC - The Carol Whitehill Moses Center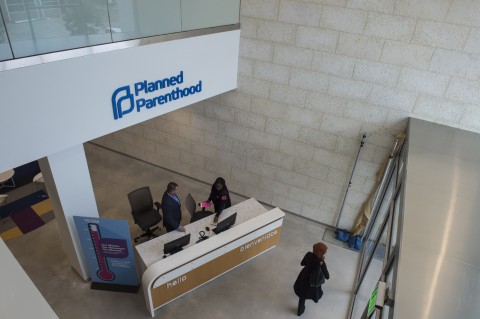 Abortionist
Jamila D. Perritt, aka Jamila Burgess Perritt
Mark J. Hathaway
Sara Imershein

Phone Number
202-347-8500 or 202-347-8512 or 301-208-1300
Address
1225 4th St NE
Washington, DC 20002
Other info
Not currently doing surgical abortions - confirmed 12/2016. Formerly at 1108 16th St NW Washington, DC 20036. Closed in August 2016 to prepare for move. Re-opened at their new location September 26, 2016. RESUMED DOING SURGICAL ABORTIONS IN LATE 2017.
Medication: Yes
Photos
Documents
Malpractice History

2016 Doe v. Planned Parenthood of Metro Washington DC & Diane Horvath-Cosper
Patient sues Planned Parenthood in Silver Spring, MD, Planned Parenthood of Metropolitan Washington DC, and abortionist Diane Horvath-Cosper for a botched abortion performed about Jan. 28, 2016. During the abortion, Dr. Horvath-Cosper perforated the patient's uterus, and destroyed her right ovary, right fallopian tube, and portions of her uterus, appendix, and other tissues. Dr. Horvath- Cosper also failed to complete the abortion, and left the placenta and the calvarium (baby's head) in the uterus. See pages 1-5.

Misc Documents




2014 Form 990 -- PP of Metropolitan Washington DC
Planned Parenthood of Metropolitan Washington DC Inc -- (Located at 1201 New York Ave. #180, Washington, DC 20036.) -- State: DC -- Net Assets: $20,771,396 -- Gross Revenue: $15,573,221 -- Net Revenue: $6,167,139 -- Key Worker 1: Jamila Perritt (Medical Director) -- Key Worker 1 Compensation: $215,083 -- Key Worker 2: Takina Wilson (Patient Services Director) -- Key Worker 2 Compensation: $119,967