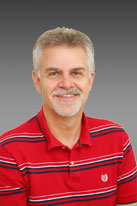 Phone
816-234-3050
Address
2401 Gillham Road, Kansas City, MO 64108
Procedures
Surgery:
NO
Medication:
YES
Other Info
The Department of Health and Human Services overturned an evidence-based Food and Drug Administration decision to approve over-the-counter access without age restriction to the emergency contraception product. Immediately, the American Academy of Pediatrics, the Society for Adolescent Health and Medicine, and the American College of Obstetricians and Gynecologists denounced this decision.
As a specialist in both adolescent medicine and general pediatrics with more than 20 years of teen care, I recommend teens postpone sexual activity until they are fully ready for the emotional, physical and financial consequences of sex, including pregnancy. In 2010, U.S. unintended teen pregnancies were the lowest rates ever reported, largely because of better teen contraception.
Many teens lack optimal parental support and guidance. Many choose to initiate sexual activity early in their teen years. Teens often delay seeking contraception from a health care professional until six months after the initiation of sex, with a high proportion of teen pregnancies occurring within the first six months of sexual activity.
Emergency contraception has been studied extensively with adequate and reasonable, well-supported and science-based evidence that it is safe, effective and should be approved for nonprescription use for all females of child-bearing potential.
Daryl A. Lynch, MD
Kansas City
Documents
Misc Documents
License Restrictions