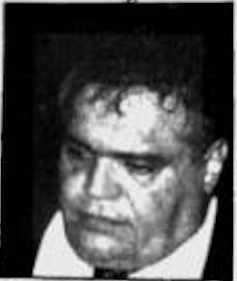 Medical School
University of Frankfurt, 1961
Affiliations
THIS ABORTIONIST IS INACTIVE.
Address
Queens, NY
Procedures
Surgery:
NO
Medication:
NO
Other Info
A Queens obstetrician was convicted of second-degree murder yesterday in the death of a woman who went to him for an abortion, making him the first doctor in New York State found guilty of murder stemming from the medical mistreatment of a patient.
Dr. David Benjamin faces 25 years to life in prison in the death of the woman, Guadalupe Negron, 33, who bled to death two years ago in the doctor's storefront clinic in Corona, Queens, after the bungled abortion, which occurred as Dr. Benjamin was appealing the revocation of his license…
Police reports said that Negron was bleeding profusely and complaining of pain following her 2nd trimester abortion at the Metro Women's Clinic in Corona, Queens New York. Benjamin ordered the patient to be cleaned up and began an abortion on another patient. Benjamin delayed calling an ambulance to transport Ms. Negron and attempted emergency treatment in such a negligent manner that Ms. Negron was pronounced dead shortly after her arrival at a local hospital. (SOURCE: Associated Press 8/12/93 and New York Times 7/17/93 and 8/13/1993.) See documents at right.
THIS ABORTIONIST IS INACTIVE.