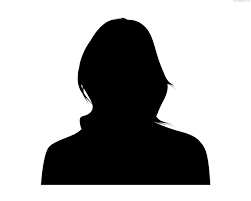 Medical School
Medical College of Pennsylvania, 1956
Affiliations
THIS ABORTIONIST IS INACTIVE.
Address
Bloomfield Hills, MI
Procedures
Surgery:
NO
Medication:
NO
Other Info
Abortionist Joann M. Gates, MD (deceased) lost her medical license for controlled substance violations.  In 1992-1993, the Michigan Medical Board found Gates was illegally dispensing thousands of narcotic pain pills without proper licensing or documentation. In a 21-month period, Gates had purchased nearly ten thousand pills of Percodan, Percocet, Darvon, Darvocet, and Valium, as well as large amounts of Demerol.  When investigated, Gates could not produce documentation or records for how the drugs were used.  Gates claimed she had used the Percodan for her abortion patients, however, the Medical Board found that Gates had been using false prescriptions to obtain controlled substances for herself.  The Board found Gates had committed the following: falsified patient records, created false and fraudulent prescriptions, had her office staff use false prescriptions to obtain controlled substances for herself, used controlled substances herself, defaced labels on controlled substances, and failed to obey laws regarding controlled substances.  The Board found that allowing Gates to practice medicine was a "danger to the public health, safety, and welfare [of the people] requiring emergency action."   On March 17, 1993, the Michigan Board of Medicine summarily suspended Gates' medical license.  Gates also surrendered her controlled substance licenses.  Gates later petitioned the Board to renew her medical license, but her appeal was denied.