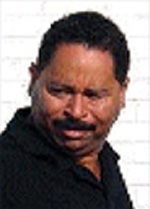 Medical School
Tulane University School of Medicine-New Orleans
Phone
214-630-3333
Address
1929 Record Crossing Rd., Dallas, TX 75235
Procedures
Surgery:
NO
Medication:
NO
Other Info
Former abortionist at: Abortion Advantage – Dr. Robinson (Dallas)
According to Abby Johnson: DR. LAMAR ROBINSON. Dr. Robinson has two locations in Texas. He has been performing late term abortions for many years. He will only give out the address of his abortion locations if a woman pays for her abortion up front.
Robinson reportedly stopped doing abortions in Dec. 2014, after selling his abortion clinic.