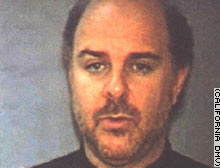 Affiliations
THIS ABORTIONIST IS INACTIVE.
Address
California
Procedures
Surgery:
NO
Medication:
NO
Other Info
WARNING! This man has a history of sexual abuse going back 35 years! If you see him at an abortion facility, call 911 and report him to the police immediately!
Abortionist Jailed – Again! 2/26/2006
Sex Offender/Abortionist Laurence Reich Surrenders License! 2/16/2006
Background: History Of The Notorious Clinic Medica Para La Mujer De Hoy Abortion Chain (Where Reich worked.)
This abortionist is inactive.