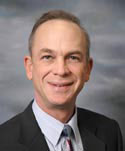 Abortion Mill
Pregnancy Consultation Center
Medical School
University of Michigan Medical School
Phone
916-614-4055
Address
1650 Response Road, Sacramento, CA 95815
Procedures
Surgery:
YES
Medication:
YES
Other Info
Clinic, Doctor Faulted in Abortion Death – LA Times
Abortionist retired; clinic closed. Phone number transferred to Women's Health Specialists, 1750 Wright St, Ste. 1. Confirmed 4/17/2013.
Doctor doing abortions again at local hospital; services available to members, not available to general public. Confirmed 6/18/2014.