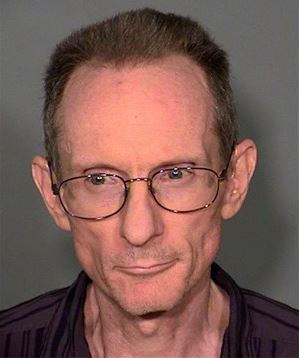 Medical School
No medical training; never attended medical school.
Affiliations
THIS ABORTIONIST IS INACTIVE.
Address
Las Vegas, NV, USA
Procedures
Surgery:
YES
Medication:
NO
Other Info
Underground Abortions: Beware of alarming new trend!
Fake doctor Rick Van Thiel was a convicted felon, burglar, former porn actor, and sex toy inventor.  Dubbed the "YouTube Doctor," he claimed he taught himself to perform surgery and abortions by watching YouTube videos.  "Doctor" Van Thiel plied his trade on internet sex sites and Craigslist, luring in low-income clients.  He peddled an assortment of bogus medical services: "treatments" for HIV and cancer,  tooth extractions, root canals, castrations, circumcisions, and cheap, $200 abortions.  Van Thiel illegally "treated" nearly 90 patients in a dirty backyard trailer, allegedly causing at least three deaths.  Van Thiel was arrested on $1 million bail and charged with multiple felonies.  His alleged crimes included 87 victims, 3 deaths, numerous sexual assaults, illegal possession of firearms by a convicted felon, and practicing medicine without a license.  On July 21, 2017, Rick Van Thiel committed suicide by hanging himself in his jail cell while awaiting trial.  He was 54.
Photos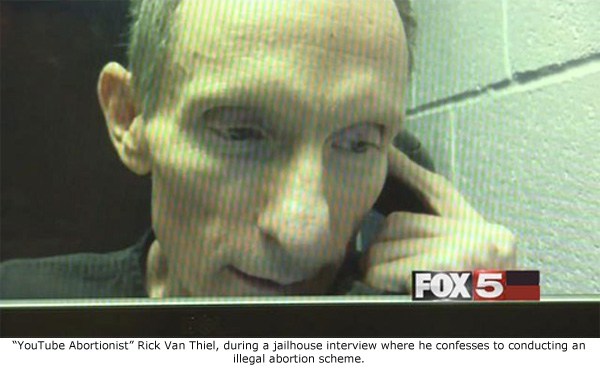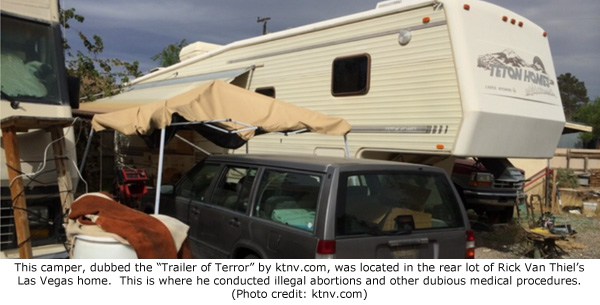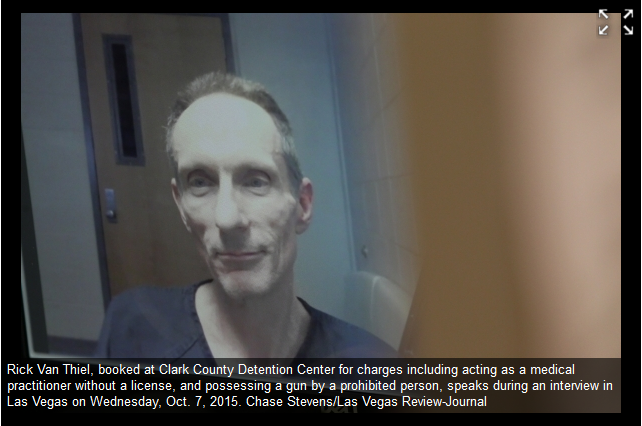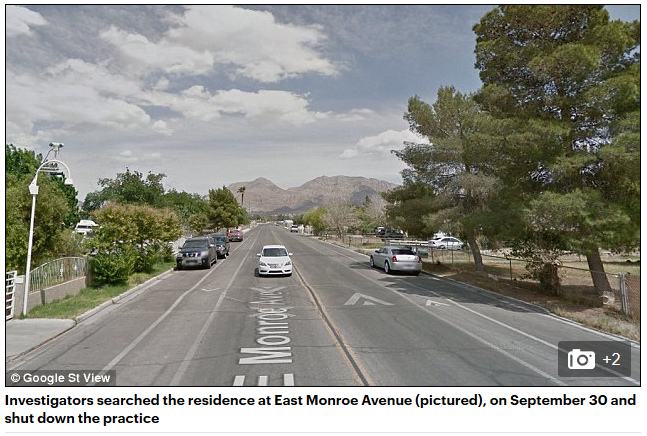 Videos

FULL INTERVIEW: Fake doctor, Rick Van Thiel, says he learned surgical procedures on YouTube -- KSNV Channel 3 News, Las Vegas - Oct 7, 2015



Tour of the Trailer of Terror - KTNV Channel 13 Las Vegas, Nov 6, 2015



'Dr. Rick' Van Thiel Operates and Pontificates: Sovereign citizen and ex-porn star Rick Van Thiel bares all for "surgery" (graphic), chemtrails, and gun rights. -- Oct 13, 2015


Documents
Misc Documents