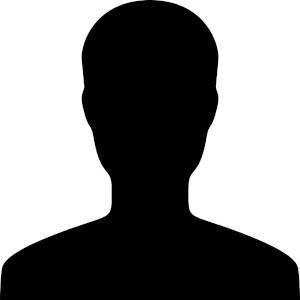 Address
New York
Procedures
Surgery:
NO
Medication:
NO
Other Info
Abortion Doctor Ronald Tauber had his Florida medical license suspended following the abortion related death of Gloria Small. In 1985 after moving to Michigan, Tauber's license to practice osteopathic medicine in that state was revoked following his conviction of First Degree criminal sexual assault, and second degree criminal sexual conduct. Details of the case revealed that abortionist Tauber was convicted after the state proved he had forcibly transported a six-year-old girl in his car against her will. Tauber admitted exposing himself to the girl and placing her hand on his penis. He also lifted the child's undergarment to expose her vulva. Tauber released the girl when she began to cry. Tauber was also cited for masturbating in his car outside a high school where young girls were exiting.. Tauber was released from prison on January 3, 1990 and his parole ended on August 15, 1991. Tauber was later licensed to practice by the state of New York in August of 1992. (SOURCE: Michigan Medical Board case #82-202 and California Board of Osteopathic Medical Examiners case # 90-6 and OAH # N-37351. People vs. Ronald Tauber (Michigan Case # 80-46749-FY)
DEADLY MISTAKE SETS DOCTOR ON A ROCKY ROAD TO PRISON
[Ronald Tauber] pleaded insanity. He said he was mentally ill and could not control himself. The judge did not believe that pedophilia — the sexual desire for children — stopped Tauber from knowing right and wrong. Tauber was convicted. During sentencing, he asked to be sent to a hospital for treatment. He recalls the judge looking at him and saying, "You're going to prison."
CHILD ABUSE REVEALED IN DOCTOR'S PAST UNAWARE OF RECORD, HEALTH DEPT. SAYS
Published on October 29, 1992  News Albany Bureau
A convicted child abuser whose medical license was recently approved by the state practiced in Cattaraugus County earlier this year without revealing his history of sexual abuse. That misrepresentation might allow embarrassed officials of the state Health Department to reinstate charges against Dr. Ronald Tauber, a gynecologist. The New York Post reported Wednesday that the state Health Department, in a 2-1 vote by two doctors and a lawyer, voted in August to allow Tauber to work …
TAKE CARE A License for More Abuse?
Forget the fact that, based on the Michigan conviction, California revoked [Ronald Tauber]'s license to practice medicine. The New York State Department of Health believes that Tauber is fit to practice medicine.
Let's for a moment ignore the fact that at the time of the August hearing that resulted in Tauber's licensing, the panel didn't know that during Tauber's 1982 Michigan trial his psychiatrist testified that Tauber had confessed to exposing himself to more than 700 girls and women.
Let's forget for a moment that even if the panel had known about that testimony, and had chosen to ignore it, that Tauber himself reportedly testified that his psychiatrist had misunderstood him – Tauber had only told the psychiatrist that he fantasized about exposing himself on at least 700 different occasions.