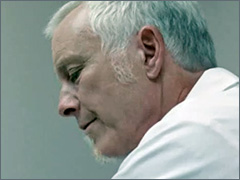 Abortion Mill
Harrisburg Medical Center - Planned Parenthood (pill clinic)
Allentown Medical Center-Planned Parenthood
Susie and John Stanley Health Center - AKA. Reading Medical Center-Planned Parenthood
Medical School
Temple University School of Medicine, 1971
Address
29 N Ninth St, Allentown, PA 18101
Procedures
Surgery:
YES
Medication:
YES
Other Info
Former abortionist at: San Jose – Planned Parenthood
Former abortionist at: Wilmington – Planned Parenthood
Former abortionist at: Trenton Health Center – Planned Parenthood
Clinic Workers Testify of Gosnell-Like Conditions; PP of Delaware Suspends Surgical Abortions
Delaware Planned Parenthood Abortionist Reaches Consent Agreement on Incompetence Charges
Career abortionist Timothy Liveright has worked in multiple states as a traveling abortionist. Liveright was disciplined by the Delaware medical board, after former employees brought allegations of medical negligence and sexual harassment against him.  The Delaware Medical Board lodged an official complaint against him, detailing multiple counts against him.  Upon assuring the Delaware Medical Board he would suspend practice in Delaware, Liveright was fined and reprimanded.  Once licensed in CA, DE, NJ, and PA, the abortionist's medical licenses are now defunct in all but Pennsylvania.  He is affiliated with Planned Parenthood abortion clinics in Harrisburg, Allentown, and Reading, PA.