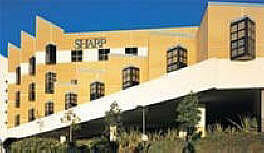 Abortionist
Rick T. Chac
Phone
619-482-2400 619-427-3700
Procedures
Surgery:
YES
Medication:
NO
Other Info
Former clinic abortionist: Feliciano Rios
Clinic address: 660 Old Telegraph Canyon Road, Chula Vista, CA 91911
Dropped medical abortion services in 2016.
Office located inside Sharp Chula Vista Medical Center. Dr. Chac's previous address was: 765 Medical Center Ct. Ste. 209.
Rick Chac took over this business upon Fred Schnepper's retirement in 2015.
Convicted felon Dr. Feliciano Rios has shared the office with Chac, and they do abortions at different times on different days, for different costs, and up to different gestational cutoffs.  Rios reportedly stopped working here in 2018.
Address
660 Old Telegraph Canyon Road, Chula Vista, CA 91911
Documents
Misc Documents