Douglas Alan Karpen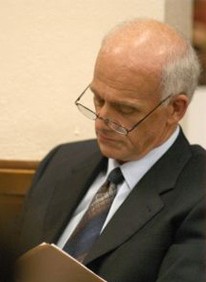 Abortion Mill
Aaron's Women's Clinic
Texas Ambulatory Surgical Center (Aaron's Women's Clinic) aka Texas ASC

Medical School
Kirksville Colleg of Osteopathy and Surgery
Phone Number
713-771-4357, 713-880-3540
Address
5607 Schumacher Ln, 2505 North Shepherd
Houston, Houston, TX 77057, 77008
Other info
Sordid History of Abortionist Karpen Should Be Considered By TX Medical Board Special Report: Widespread Abortion Abuses In Texas Exposed Jury rules in abortion lawsuit-Doctor found negligent, but plaintiffs awarded no money  (2004) Pro-life leader: "The fix is in" on investigation of abortionist 15-year-old dead after botched late-term abortion Another House of Horrors: Gosnell's Abortion Counterpart in Texas Pro-Life Group: Texas Abortionist Killed Live-born Babies Second 'house of horrors' abortion clinic where doctor 'twisted heads off fetus' necks with his bare hands' is investigated in Texas -- Daily Mail, 5-16-2013
Surgery: Yes
Medication: Yes
Photos
Video
Documents
Misc Documents

911Transcript-02162005
911 call transcript describing aborted baby parts in sewage spill at Karpen's abortion clinic.




Licenses

Disciplinary History
Malpractice History

Nicolette
Medical malpractice lawsuit against abortionists Douglas Karpen and Richard Cunningham, filed on behalf of patient Nicolette Cormier. Abortionists refused to halt patient's 3rd-trimester abortion procedure, even after the patient decided she did not want an abortion. The patient required emergency care at a hospital, and delivered a premature infant weighing 1 lb, 13 oz. Despite intensive medical care, the baby later died. File also contains additional news stories about botched abortions performed by Douglas Karpen.
Documented Death or Injury