Reproductive Health Services Of Montgomery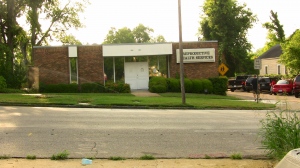 Abortionist
John Gibson Curington
Roosevelt McCorvey
Sacheen Nathan (aka Sacheen Carr-Ellis)
Sarah B. Miller

Phone Number
334-834-4988
Address
811 South Perry St.
Montgomery, AL 36104
Other info
Possible Trafficking? Alabama Abortion Clinic Cited For Failure to Report Child Sex Abuse on 13-Year Old Girl, 4/11/2018 Abortionist Sarah Miller also on staff as of 12/2016. Former clinic abortionist: Richard Clark Stuntz Former clinic abortionist: Aquadon E. Umoren
Medication: No
Photos
Video

Dr. Roosevelt McCorvey, MD, arrives at Reproductive Health Services abortion clinic


Documents
Disciplinary History


Misc Documents

Reproductive Health Services - clinic survey 01-26-2018
January 26, 2018 inspection report that cites RHS for failing to report suspected sex abuse of a 13-year old pregnant minor. This same girl came back for a second abortion 15 mo. later. Still not reported. Finally reported during 1/28/2018 inspection after the inspector caught them not reporting -- two years after the fact.