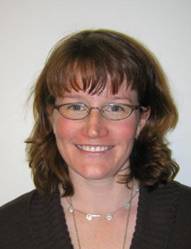 Abortion Mill
UCSF Mt. Zion Women's Options Center (San Francisco)
Trust Women Wichita -- (formerly South Wind Women's Center)
Medical School
University of California San Francisco School of Medicine, 1997
Affiliations
San Francisco General Hospital
Phone
415-353-7003
Address
2356 Sutter St., San Francisco, CA 94115
Procedures
Surgery:
YES
Medication:
YES
Other Info
State of CA, license verification — Jody Ellen Steinauer, MD (search by name)
The Internet's First Abortion Class — Abortionist Dr. Jody Steinauer to teach online abortion class for UCSF
YouTube.com — Abortion class introduction from UCSF professor and abortionist Dr. Jody Steinauer
U. of California offers first-ever course on killing babies — See info on Jody Steinauer
UCSF — Jody Steinauer, MD – Professor: Director/co-director with the Ryan Residency and Family Planning Fellowship abortion training programs.
Physicians for Reproductive Health — Jody Steinauer, MD bio – Lifetime abortion activist and abortion provider
Video: UCSF abortionist Jody Steinauer introduces abortion-training "papaya workshop"
Dr. Jody Steinauer – Teaching Points of the Papaya Workshop (training video doing abortions on fruit)
Dr. Jody Steinauer abortion class — Week 5: Overcoming Obstacles to Abortion Access
ResearchGate.net — Complications of Surgical Abortion – co-author Jody Steinauer, MD
American Public Health Association — Jody Steinauer, MD – Co-director of Fellowship in Family Planning, and Research Director of Ryan Residency Training Program (abortion training programs at UCSF)
Doximity.com — Jody Steinauer, MD – credentials and abortion research
TrialDetails.com — Jody E. Steinauer, MD – abortion research experiments
Bixby Center for Global Reproductive Health — Jody Steinauer, MD – bio, abortion expertise
InnovatingEducation.org — Jody Steinauer, MD – abortion classes and seminar links
Ob-Gyn professor and abortionist Jody Steinauer, MD, is research director for the Ryan Residency abortion training program at the University of CA San Francisco, as well as co-director of the Family Planning (abortion training) fellowship.  She also conducts internet abortion-training classes, teaching students to perform abortions on fruit.