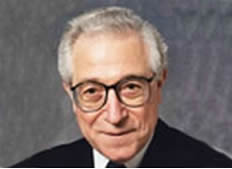 Medical School
Columbia College of Physicians and Surgeons, 1957
Address
Chicago, IL, USA
Procedures
Surgery:
NO
Medication:
NO
Other Info
Possible abortionist at: Northwestern Center for Family Planning – Galter Pavilion
Dr. John J. Sciarra has been a long-time abortion-rights activist for over 40 years.  He is Chairman and Professor Emeritus at Northwestern University School of Medicine, and is on staff in the Family Planning Department.  The school runs an abortion-training Family Planning Fellowship (see above link). One of the awards for new abortionists-in-training is the "John J. Sciarra Excellence in Family Planning" Award.
Sciarra was a founding member of the Society of Family Planning abortion-rights organization, and is world-famous as an abortion advocate. He was a noted contributor to the Early Abortion Training Workbook, and has edited articles on 2nd-trimester abortion techniques.  In 2014, the Society of Family Planning awarded Sciarra the 2014 Allen Rosenfield Award for lifetime contributions to International Family Planning.
It is unknown whether Sciarra performs abortions himself, but he holds an active medical license and continues to involve himself in abortion advocacy & activism.