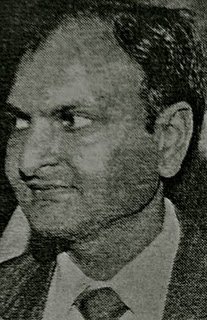 Abortion Mill
Outpatient Services for Women
Medical School
N H L Municipal Med Coll, Gujarat Univ, Ahmedabad, Gujarat, India
Affiliations
THIS ABORTIONIST IS INACTIVE.
Phone
405-722-9500
Address
6112 NW 63rd St., Oklahoma City, OK 73132
Procedures
Surgery:
NO
Medication:
NO
Other Info
In March of 1993, Abortion doctor Nareshkumar Patel of Shawnee, Oklahoma was accused of Forcible Oral Sodomy and sexual battery by a patient he was treating after hours in his clinic. Patel was also the focus of a controversy in 1992 when several aborted fetuses from his clinic were found partially burned in an open field owned by Patel. Officials could not cite any law that prohibited the burning of aborted fetuses in that manner and those charges were dropped. (SOURCE: The Daily Oklahoman 5/28/93 Oklahoma Medical Board Case # 90-09-1129)
THIS ABORTIONIST IS INACTIVE.