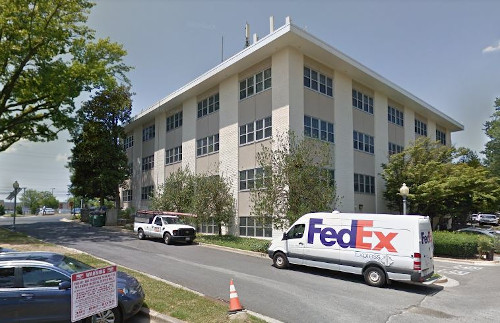 Abortionist
Leroy H. Carhart (aka Leroy Harrison Carhart, Jr) - inactive
Tyrone C. Malloy - active
Phone
(888) 684-3599
Procedures
Surgery:
YES
Medication:
YES
Other Info
Tyrone Malloy is the medical director.
She Screamed in Pain During a Near-Fatal Botched Late-term Abortion. Now She Agrees to Dismiss Federal Malpractice Suit to Refile in State Court, 11/29/2021
Woman Who Screamed in Pain During Botched Late-Term Abortion Sues LeRoy Carhart, posted 9/29/2021.
Elizabeth Fink Swallow is a former abortionist at AbortionCinics.org, now CARE.  She worked there from August 2019 to February 2021.
Malpractice Suit: Carhart, Abortion Staff "Covered in Blood" during Horrific Botched Late-Term Abortion, 8/23/2021
Carhart's Botched 21-Week Abortion Sends 23rd Woman to the Hospital Since 2012, 6/16/2021
Whistleblower: 2 Women Suffered Gruesome Injuries, Retained Baby Parts, Emergency Surgery after Late-Term Abortions in Maryland, June 18, 2020
Carhart's Full-Term Maryland Abortion Mill Loses Third Waste Disposal Company in Two Years, 11/18/2020
This facility changed its name to CARE (Clinics for Abortion and Reproductive Excellence) per website.
NIH Ambulance Used to Transport Carhart Abortion Patient to Walter Reed Medical Center, 3/22/2018
Opened in October 2017, as a replacement location for Carhart's late-term abortion business after Germantown Reproductive Health Services closed.
Carhart Cancels Abortions After Operation Rescue Exposed His Failure to Comply with Maryland Law, 10/17/2017
Confirmed: Carhart's New Late-Term Abortion Facility in Bethesda is Illegally Unlicensed, 10/13/2017
Carhart to Open New Late-Term Abortion Facility in Maryland Next Week, 10/12/2017
AbortionClinics.org has two sister clinics — one in Bethesda, MD, and one in Bellevue, NE.
This clinic has halted surgical abortions since last fall (2021). There is no date when surgical abortions might resume.