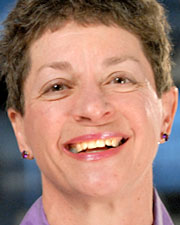 Abortion Mill
A Capital Women's Health
Alexandria Women's Health Clinic
Whole Women's Health Women & Family Center (formerly Annandale Women & Family Center)
Medical School
University Of Connecticut School Of Medicine; Farmington, CT; 1983
Affiliations
Rockingham Memorial Hospital
Phone
540-562-3457
Address
2207 Peters Creek Rd, Roanoke, VA 24017
Procedures
Surgery:
YES
Medication:
YES
Other Info
She Screamed in Pain During a Near-Fatal Botched Late-term Abortion. Now She Agrees to Dismiss Federal Malpractice Suit to Refile in State Court, 11/29/2021
Former abortionist at AbortionClinics.org (now known as C.A.R.E.) in Bethesda, Maryland, from August 2019 to February, 2021.
Woman Who Screamed in Pain During Botched Late-Term Abortion Sues LeRoy Carhart, 9/29/2021
Involved in a near-fatal late-term abortion in May 2020, and has since been named in a Federal medical malpractice suit filed on September 23, 2021.
Resident of Virginia.