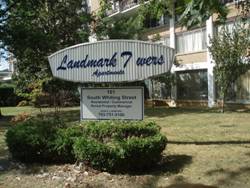 Abortionist
Jan Paul Fruiterman
Elizabeth Fink Swallow
Daniel J. Noonan
Linwood Russell Turner
Phone
703-370-0550
Procedures
Surgery:
YES
Medication:
YES
Other Info
Former clinic abortionist: Thomas H. Gresinger
Abortionist "Thomas Turner" is not listed with the VA Board of Medicine. Abortionist is either using a nickname or alias, or else holds no medical license in the state of VA.
Lilly A. Kane, RN, Clinic Administrator, License #0001055268
Abortionist Linwood Turner was sued for wrongful death.
Abortion clinic is in a high rise with the first 3 floors zoned commercial, and the upper floors residential.  Until the state inspected the facility, staff had been doing the clinic laundry in the basement laundromat, shared by other building residents.
NEW LOCATION (March 2019).  Old address: 101 S. Whiting St. # 215