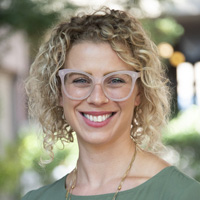 Abortion Mill
Trust Women Oklahoma City -- (formerly South Wind Women's Center)
Family Planning Clinic at UW Medical Center - Roosevelt
Trust Women Wichita -- (formerly South Wind Women's Center)
Medical School
University of California San Francisco School of Medicine, 2013
Address
4245 Roosevelt Way NE, 4th Floor, Seattle, WA 98105
Procedures
Surgery:
YES
Medication:
YES
Other Info
Rebecca Taub works at Trust Women in Wichita, KS.
Works at Alta Bates Summit's Milvia Care Center, 2500 Milvia Street Berkeley, CA 94704
Rebecca L. Taub was a former acting instructor and senior fellow in the Family Planning Fellowship abortion-training program at the University of Washington.  She works at the Family Planning Clinic at UW Medical Center abortion clinic. See documents below.