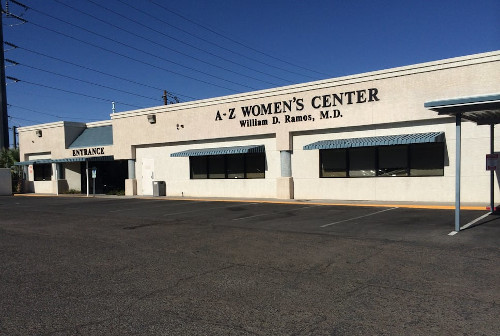 Abortionist
Willie James Parker
Stewart Kernes, D.O.
Carla E. Torres
Charlie Browne
Jennifer Elaine Lin
Phone
702-892-0660
Procedures
Surgery:
YES
Medication:
YES
Other Info
Two Women Hemorrhage within Two Weeks at A to Z Women's Center 6/13/22

911: Three Women in 8 Weeks Suffer Life-Threatening Botched Abortions at Las Vegas "Termination" Training Facility, 5/18/2021
Former clinic abortionist: Adam Vincent Levy
Disciplinary – Ramos yes. Malpractice – Ramos yes.
Administrative Director at A-Z Women's Center: Jennifer Araujo Sidenstecker
Clinic owner may be abortionist Dr. Charlie Browne.
"A-Z Women's Center" is a fictitious name, owned by ABBR Enterprises Nevada, LLC.  Document signed by Charlie Browne, MD.  See license at right.
Clinic address: 1670 E Flamingo Rd. # C, Las Vegas, NV 89119